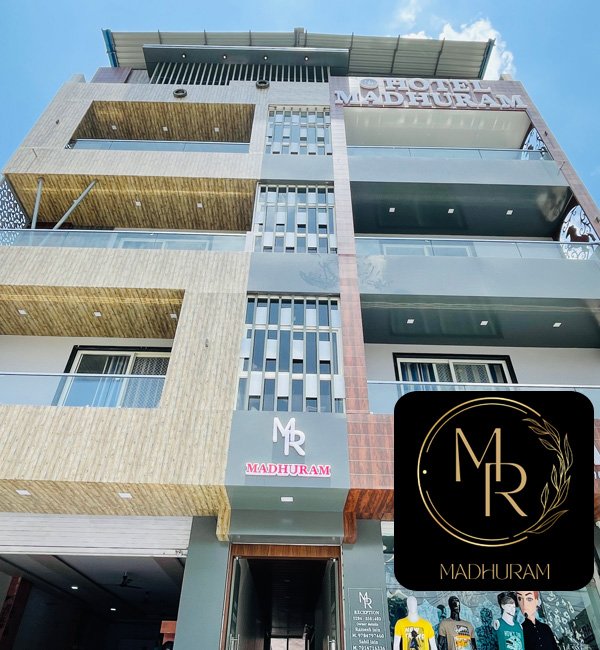 About Hotel Madhuram
Delicious Interior With The Pinch Of Everything
Hotel Madhuram is a contemporary 16-room hotel, located in the heart of the Udaipur city on Sec. 04, Hiran Mgari, making this the ideal accommodation choice to explore the famous City of Lakes of India.
The hotel comprises of 16 rooms divided into 06 Deluxe Rooms, 02 Super Deluxe Rooms, 07 Suite Rooms and 01 Conference Room. Each room has amenities such as high-speed internet, tea/coffee maker and laundry services to make the traveller's accommodation in Udaipur comfortable.
From the exciting outdoors to the lavish indoors of the hotel and a choice of luxurious options await our guests. While we offer a lavish and contemporary stay experience to our guests, we ensure to keep intact the flavour of the city through our experiences, food, services and sincere hospitality.
---
Guests will be positioned within easy access to some of the city's most popular tourist attractions like City Palace, Lake Palace, Pichola Lake, Fateh Sagar and local markets like Bapu Bazaar, Bada Bazaar, Hathipole, Maldas Street and City Palace Street etc. We are always works to not only deliver services to our visitors but also try to stamp mark of our best services in the mind of our precious customer so that they can get a level of self satisfaction on taking decision of staying at our place. Celebrate your special events in an atmosphere as exciting as your occasion. For birthdays, conferences, baby showers Marriages and other gatherings, we at Dvij Inn Jaipur provide perfect setting of your festivities.