Madhuram Mini Bar Rooftop Restaurant
Rajasthan is not only famous for its majestic forts and lakes, but is also home to one of the most vibrant cuisines and fine dining. We, here at Madhuram Restaurents serves some of the most delicious dishes belonging to various cuisines, right from continental, to indian and oriental. Embrace your taste buds at the beautifully decorated Madhuram Rooftop Restaurant which offers a wide variety of dishes. Hotel Madhuram, Udaipur, is one of the few who serve quality authentic vegetarian Indian cuisines that are light on the pallet which you will relish throughout your stay. Our restaurants serve a wide range of local delicacies, pan-Indian and International cuisines which would assuage your taste buds craving for eclectic taste.
We have taken much effort and care to produce delicious mouth watering vegetarian starters and main course with chef selected fresh ingredients. Let our sprinkling lights ensemble to match the ambiance and embrace you with joy.
EXQUISITE DELICACIES
QUALITY COMES FIRST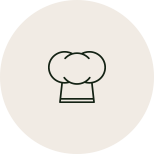 TALENTED CHEFS
SUPERB DISHES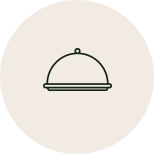 AMAZING SERVICE
ARRAY OF WINES